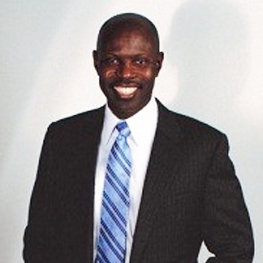 Dr. Mustapha Kibirige – President and CEO
Humble Surgical Hospital (HSH) is a multi-specialty hospital that concentrates on specific services, and for this reason it is able to provide superior and more efficient care.
At the heart of everything we do at Humble Surgical Hospital is a passion for patient care. Every day we strive to be the facility of choice for the city of Humble and the surrounding areas, through the commitment, compassion and talent of our facility's caring staff and physicians who focus on improving human health, well-being, and the quality of our patient outcomes.
Our success is in the numbers: each patient treated at Humble Surgical Hospital is cared for by two fully dedicated registered nurses. A 2:1 nurse to patient ratio is almost unheard of in today's healthcare environment. Our patient satisfaction rates are consistently above 95 percent, as measured through Press Ganey. Perhaps one of the reasons for our high satisfaction rate is the fact that HSH reports quicker healing times than most others. We have fewer inpatient days, and quicker discharge and return-to-work rates than any other hospital in the area and we invest heavily in the patient and surgical experience. Our newly acquired Mazor Renaissance™ Robotics System, for instance, allows our spinal surgeons greater precision and makes HSH the only facility in the region to offer patients this latest surgical option.
Our vision is to become the hospital of choice in North Houston and a beacon for our community. We are committed to attracting the best physicians, providing them a peaceful environment in which to practice, and the most professional and caring staff available. To fulfill this vision, we work on excelling in everything we do and measure ourselves against internal benchmarks and national standards. The Joint Commission has recognized our efforts with its seal of hospital accreditation, yet another validation of our commitment to patient safety, customer service, and exceptional outcomes.
We look forward to caring for you and your loved ones.
Sincerely,
Mustapha Kibirige, MD